seven sisters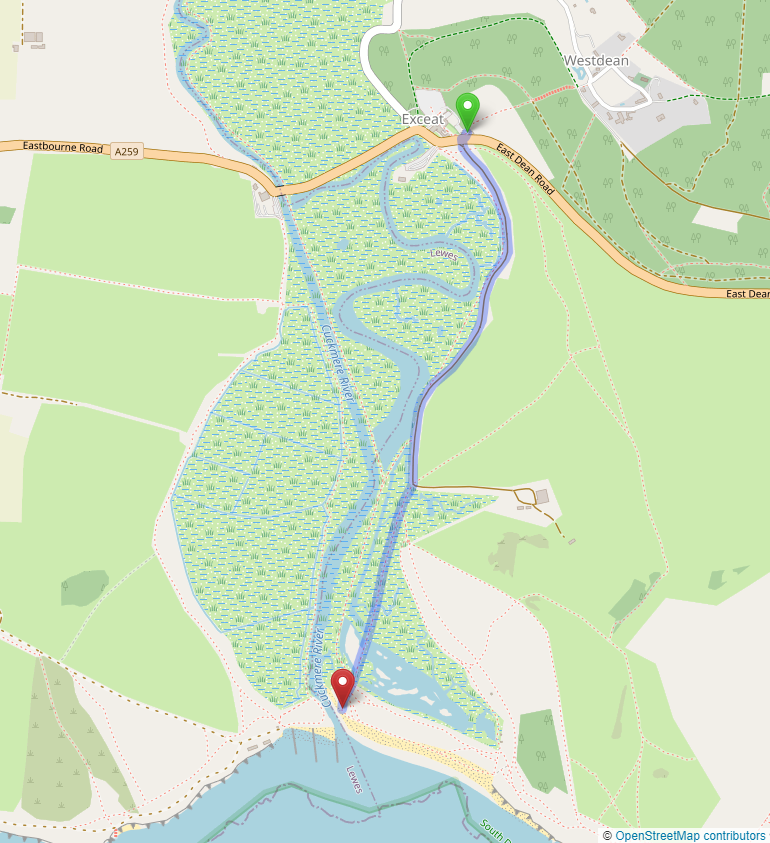 How to get there
The Seven Sisters are a series of iconic chalk cliffs, some of the most beautiful coastline in Britain, and we're lucky enough to have them right on our doorstep. It's not possible to drive to the cliffs, but they are a short, easy ride from our shop that takes most people less than 20 minutes.
The route starts by crossing the road opposite the Bike Barn and following the concrete path that starts next to the bus stop down to the beach and Cuckmere Estuary. The main path is smooth and well surfaced all the way to the beach, it's easy to follow and almost impossible to get lost!
Once you get to the beach you will see the Seven Sisters Cliffs to your left.
The beach is mostly stones/pebbles, so it's very difficult to ride on, but you can easily push your bike the last few meters to get to the water. If you would like to explore the area on your left, at the base of the cliffs, you have two options. Either push your bike across the beach, or retrace the route back down the concrete path then take one of the paths that cuts across the fields to the cliffs.
WARNING! The chalk cliffs are unstable so it is not recommend to go near the cliff edge, or stand close under them due to rockfalls. Please also be aware of the tides. If you walk under the cliffs it is possible to get trapped by the incoming tide, and though it is possible to cross the river at low tide we do not recommend it as you may be stuck on the west bank and have to detour into Seaford if the tide rises!