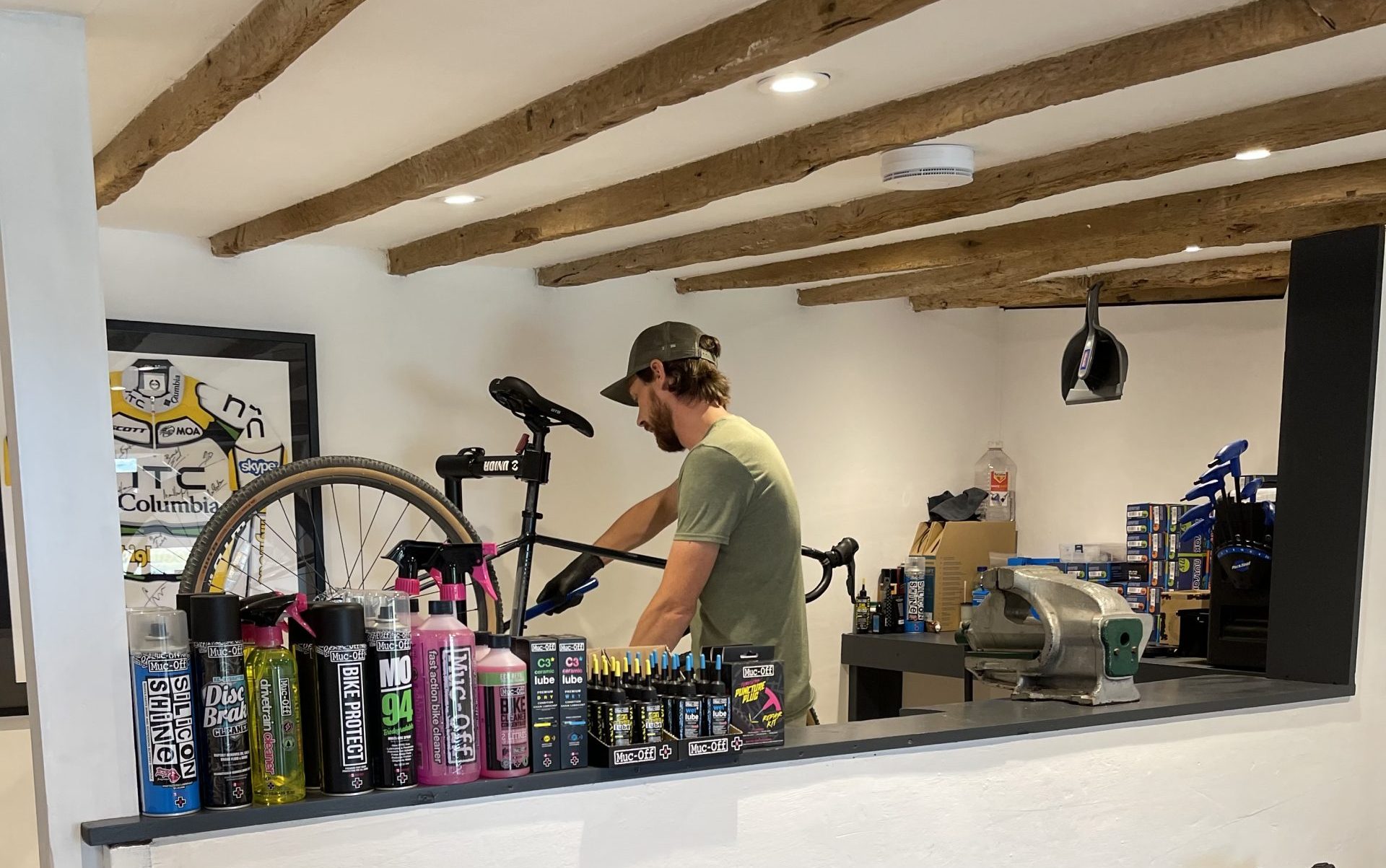 sERVICING AND rEPAIRS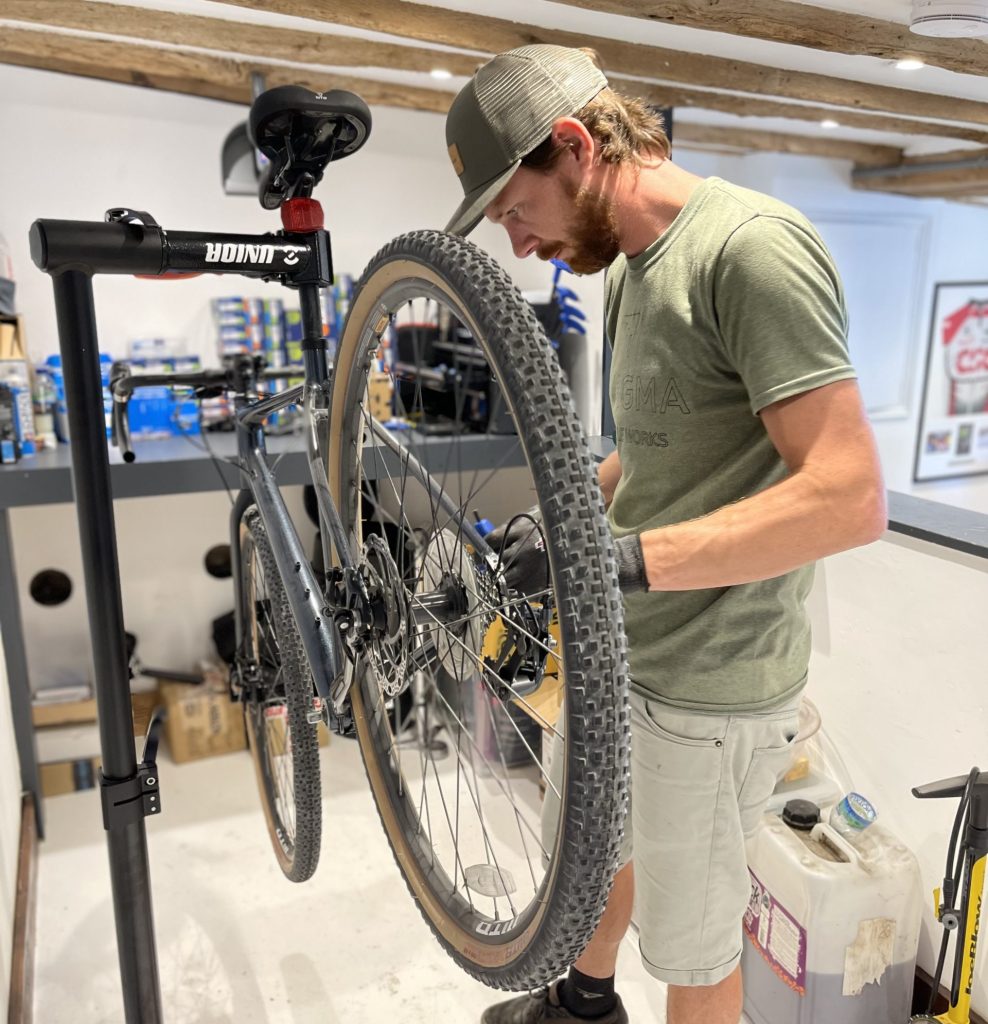 Our workshop
We provide a friendly, professional and competitively priced repair service, for all types of bike.
Our servicing team is led by Richard Lambert, who has over 20 years experience repairing bikes and managing some of the busiest workshops in the country. We pride ourselves on providing an honest, reliable and friendly service. All types of bike are welcome, and all work will be quoted for prior to starting.
We are based just outside Seaford with a free car park to drop your bike off, and a bus stop right outside if you're arriving on two wheels. We can also offer a collection and drop off service in the Eastbourne / Seaford area. Please phone for details.
We provide the price list below as a guide, If you're looking for a quote on a specific job, or you can't see anything appropriate listed below, please phone or email for more information.
PRICE LIST
SAFETY CHECK / PRE-SERVICE INSPECTION – £FREE
We will inspect your bike for safety critical defects free of charge, and recommend an appropriate level of servicing if required.
PUNCTURE REPAIR – £20
Wheel removed, source of puncture determined and rectified, new inner tube fitted (included in price).
BASIC SERVICE – £40*
Adjustment of brakes, gears, headset and bottom bracket to get your bike running as it should. We also lubricate your chain, check and adjust tyre pressures.
STANDARD SERVICE – £60*
As basic service, but includes cleaning of drivetrain (without removing), general cleaning of bike, wheel bearing adjustment and basic wheel truing.
FULL SERVICE – £120*
As standard service but includes removal and cleaning of drivetrain in a parts washer. Headset is removed, cleaned and regreased, bottom bracket inspected and removed / replaced as necessary. Cables replaced as necessary.
BRAKE BLEED – £20 (per brake)
In our experience if your brake has gone soft/spongy it may require bleeding, but it could also be indicative of a bigger issue. If air has entered the system, fluid has probably leaked out and that may mean a complete strip down or replacement of the entire brake. We will inspect your brake and advise on the most suitable solution.
SPOKE REPLACEMENT – FROM £20
Spokes have many variations and complications so although prices start at £20, it could be more for straight pull / bladed spokes / tubeless wheels etc.
TUBELESS SET UP – FROM £20 (per wheel)
We will set you wheels up tubeless, using products from our partners Muc-off or local wheel experts DCR wheels. If you require new rim tape it's an extra £5, and new valves start at £7 each.
SUSPENSION SERVICING – PLEASE PHONE
We work with local partners to offer this service, please phone or email for details.
WHEEL BUILDING – PLEASE PHONE
We can service and build wheels of any type, please phone or email for details.
FRAME REPAIRS AND RESPRAYS – PLEASE PHONE
Due to our partnership with Windover bikes, a local bike manufacturer, we can offer frame repairs/welding, resprays and powder coating. Please call or email for details.
*Unless stated, service prices do not include parts, cable replacement, bleeding of hydraulic brakes, replacement of spokes or other work not mentioned.