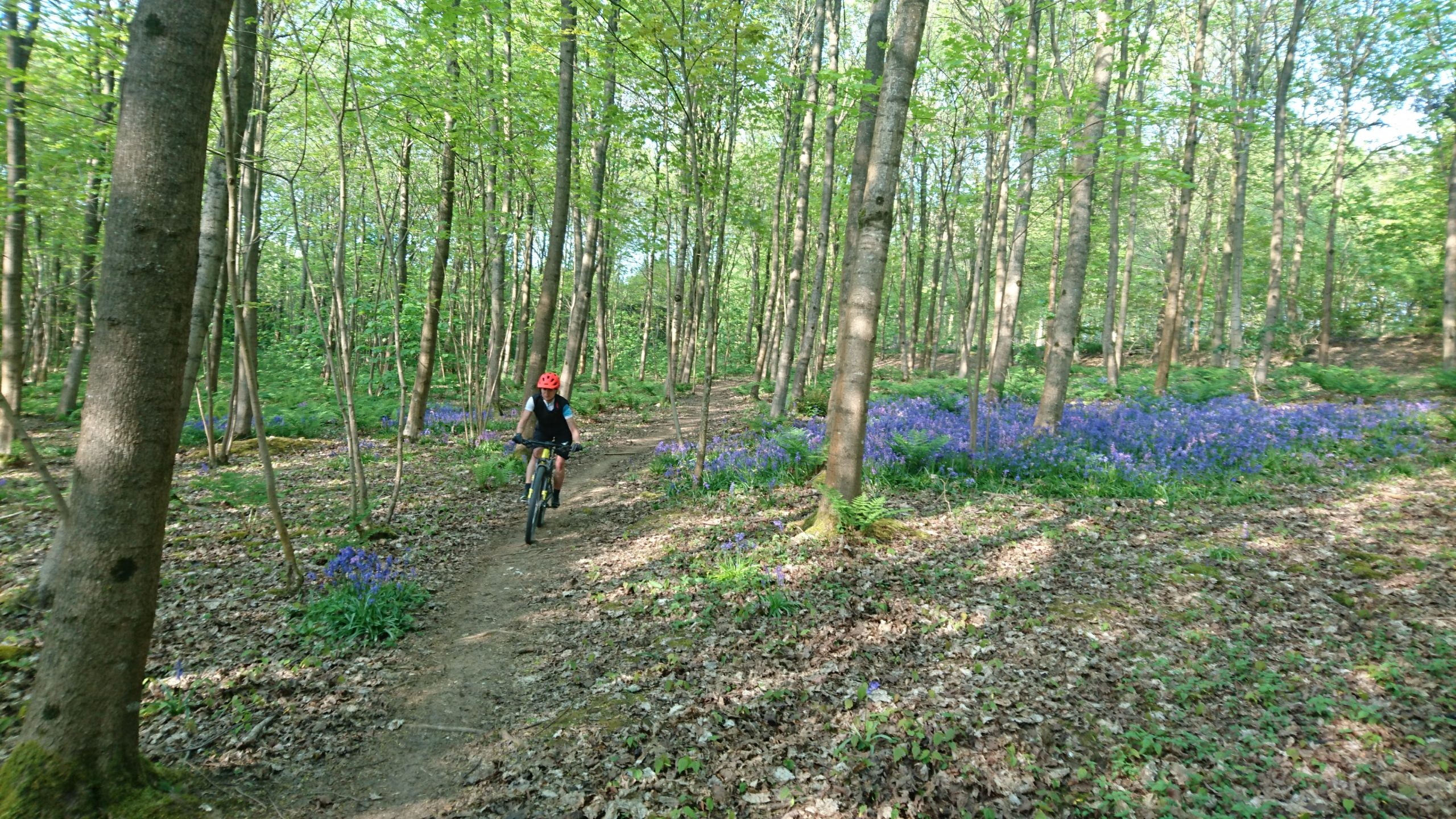 friston forest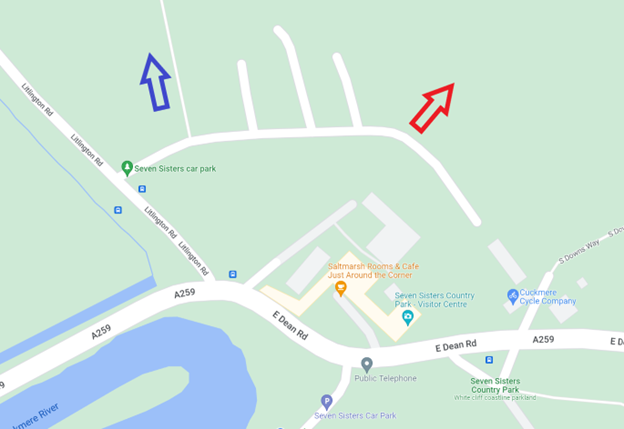 The trails
The rear entrance to Cuckmere Bike Barn takes you directly into Friston Forest, offering many options to ride without having to go near any road. There are 2 waymarked trails, graded Blue and Red.
The Blue route is an easy, family friendly trail 4 miles or 6.5km in length. The terrain is relatively smooth, on wide gravel tracks, and is mostly flat with just one notable hill. To complete the route without stopping normally takes around 30mins, though with young family members it could be a little longer!
The Red route is a more challenging option of 6 miles / 10km, though still relatively easy compared to red graded rides at other trail centers. The trail is undulating and features a combination of easy doubletrack, narrow singletrack, and has a couple of steep sections where caution should be taken. This route also crosses over some singletrack trails that have been built by local riders over the years, however as there is no legal permission to ride them we must recommend that you stick to the waymarked route.
Both trails start directly from the Seven Sisters car park that can be accessed from the rear entrance to the cycle hire, as shown.
WARNING! Friston Forest is used by walkers, dogs, horses and children. Cyclists must give way to others at all times, even on the MTB trails. Please ride with caution and look out for other forest users.